Based in Los Angeles and backed by Mark Cuban, we are a passionate team building a new digital world based on trust. We believe that the quality of online interactions translates directly to quality of life. Our technology, products and vision aim to bring people together in a trusted way to build relationships, conduct commerce, and thrive online.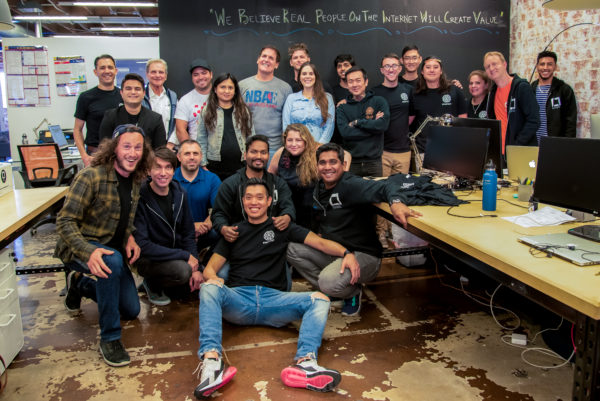 Team
Ryan Ozonian

Chief Executive Officer

David Ou

Chief Operating Officer

Andrew Hunt

Head of Strategy

Rohit Kotian

Chief Technology Officer

Irwin Block

Director of Finance

Analise Crites

Director of Operations

Alex Moir

Principal Engineer

Michael Schneider

Senior Android/Web Engineer

Matt Cielecki

Senior iOS Engineer

Lydia Amaya

Office Manager

Brant Kortman

Android Engineer

Evan Albert

Full-Stack Engineer

Ian Connelly

Director of Token Strategy & Operations

Jonathan Ikemura

Art Director

Kyle Fiouzi

Marketing Manager

Manjushri Deshpande

iOS Engineer

Sameer Khavanekar

Senior iOS Engineer

Sridhar Gudur

Data Analyst

Vladislav Ligay

QA Engineer

Marcos Herrera

QA Engineer

Ruxton Ikemura

Chief Happiness Officer
Location
2233 Barry Ave
Los Angeles, CA 90064
323-435-4795
Stay up to date
Sign up for our newsletter to stay up to date on all of our latest developments!